Latest Posts
February 19, 2019
Happy Monday! I hope you had an amazing weekend!
I like to start the week off right with some words of Motivation....
Before I share the quote (below), I wanted to share the internal thoughts I had when I saw this quote. There were 2 main/immediate things that came to my mind:
#1: Make sure and take a quick moment out of each day to reflect on all the amazing "Blessings" in our lives...
#2: This is actually from another quote and I can't remember exactly how the quote goes, but it is something like: There are 86,900 Seconds in a day, don't let a bad 60 seconds wreck the other 86,840 seconds we have left... It is so easy to allow one bad moment, throw off and wreck our entire day, and we shouldn't allow it to do so... This is something I am as guilty of as anyone, but after seeing this quote, I am going to be much more intentional on not allowing it to do so

Monday Motivational Quote:
"God Gave You The Gift Of 86,900 Seconds Today... Have You Used One To Say Thank You?" William A. Ward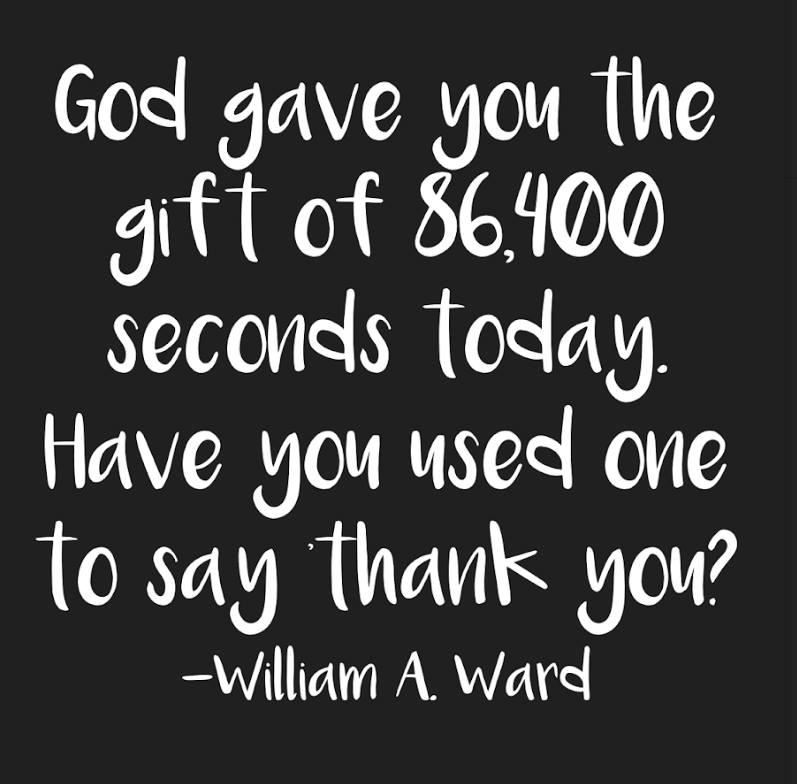 Read More